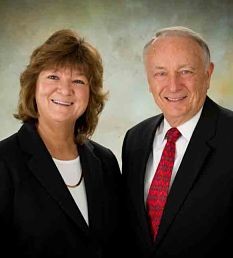 Helping To Secure Your Financial Future
McCollum Christoferson Group LLC is a leading independently-owned investment and financial advisory practice headquartered in Amherst, N.Y., associated with the Wells Fargo Advisors Financial Network.
Our practice manages investment portfolios, creates investment plans and offers a wide range of advisory services – all geared toward helping clients to secure their financial future.
Helping to Preserve Your Purchasing Power
With a combined 100 plus years of experience, the partners and staff at McCollum Christoferson Group are focused on strategies to help preserve the purchasing power of their clients, no matter what financial challenges or life-changing events they may face.
We advise clients throughout Western New York as well as in many locations in the U.S. while maintaining our highly personalized advisory approach. We are prepared to guide you through the diversity of financial resources and assist you in understanding the intricacies of managing investments, retirement planning, estate investment planning, and above all, wealth preservation strategies.
At McCollum Christoferson Group, we emphasize the value of working with skilled professionals to help you achieve your financial goals!
IRS rules regarding who must file are based on the amount and source of income rather than age

The government planned to reduce Medicare Advantage plan funding for 2015, but pressure from Congress led to a reversal.

The road to a comfortable retirement is full of risks, and they don't end when you stop working.

While small biz strive to comply with the federal tax code, certain practices could attract attention from the IRS.